#1 Color Changing Swim Shorts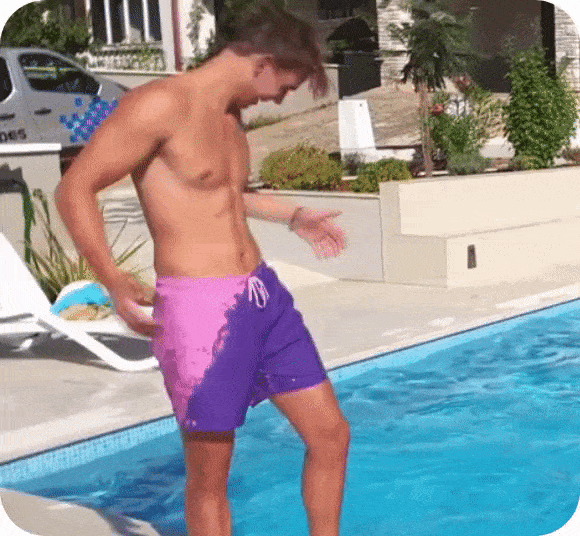 WORLD'S FIRST COLOR CHANGING SHORTS: Watch your Color Changing Swim Shorts instantly switch colors with changes in temperature. In order to change color, the swim shorts will have to cool down. Water is generally cold so it takes care of it.
GET READY FOR SUMMER 2021: Whether you're lounging in the hot tub or swimming laps, our Color Changing Swim Shorts make everyone feel good. Check out our collection of color-changing swim shorts and go in style.
QUICK DRYING: We added advanced technology to the fabric so when it gets wet it becomes completely dry quickly. You will no more have to use towel while chilling on your seat after pool.
Let's be the Coolest Guy in Summer!
Time to bring the element of surprise, which is you. Just take a dive and watch what happens. Surprise yourself and everyone around you when you step out of the water with shorts that changed from cherry to blue. How cool is that?
When exposed to cold water and warm sunlight, the color of our Color Changing Swim Shorts will change due to changes in temperature. How surprising! It's an essential item for hot summer day, elegant and stylish.

Stand out this summer with our Color Changing Swim Shorts!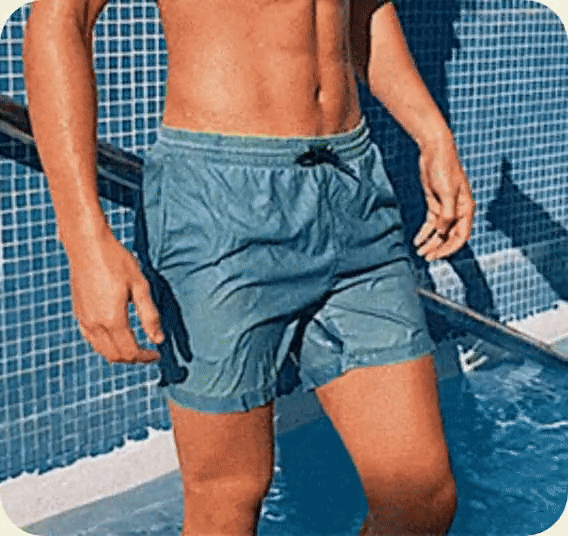 High Quality and Durable

Durability and resistance are also key points of the Color Changing Swim Shorts. While providing easy use, custom fabric also provides long-term durability. So there won't be tearing or attrition while friction on surfaces like poolside, sand, wooden lounge, chair etc.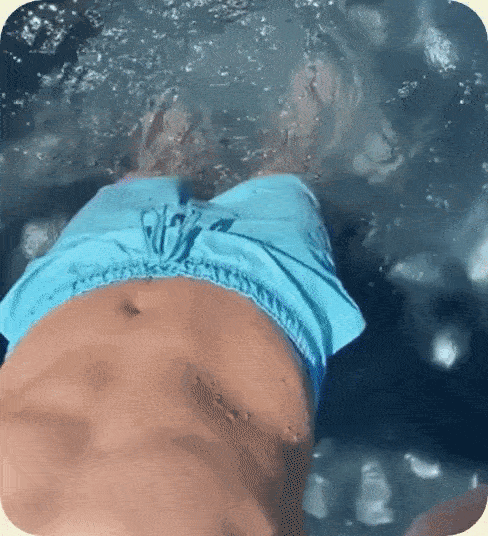 Sensitive Color Changing

The color will change according to different temperatures. When you go to a warm inside room, the color will change to warm color, when touches the cold water, it will change to another color. Enjoy your pool party time and show off your funny shorts.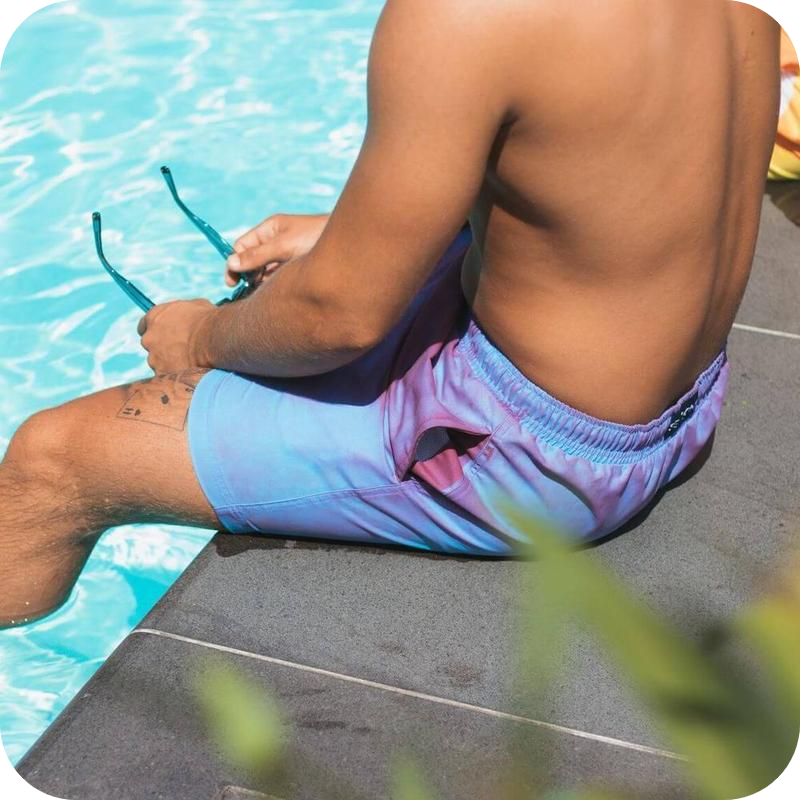 Comfortable to Wear

The design above the knee makes it comfortable for you to move; drawstring elastic waist helps it to hold tight when you have fun above the water. Also they have two side pockets and the mesh lining makes it more comfortable to wear.
Note: Sizes of the swimming trunks are smaller than ordinary. We suggest buying one size larger.